Your club is hard at work this year and every year doing as much as we can to improve waterfowl and waterfowl habitat.  All of these projects have had an great impact on conservation in our region and are possible because of your membership and support.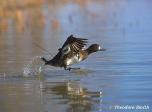 Scaup Radio Transmitter Project

Handicap Duck Blind on Presque Isle State Park


Duck Blinds at Presque Isle State Park

Other Projects and Funding Projects:
Contributed $19,000 in funds for projects on Presque Isle State Park.
Donation of $5,000 for ATV for Presque Isle law enforcement.
$2,500 co-sponsor of summer kayak program.
Donation of $10,000 in legal fees to maintain hunting rights and duck blinds in Thompson's Bay and Beach 11 area.
Building and maintaining of 20 wood duck boxes on Presque Isle.
40 year contributor to Ducks Unlimited (over $50,000)
6 year contributor to Delta Waterfowl ( $6,000)
Contributed $4,000 for wood and supplies to Erie  PAGC Food and Cover Corps. to build and erect 600 wood duck boxes, squirrel, blue bird and bat boxes.
Contributed $9,000 for additional acreage for Gamelands #162 in Amity Township, Erie County.
Contributed $1,000 for additional acreage for Gamelands #269 in Cussawago Township, Erie County.
Contributed $27,000 for Wetlands Restoration Projects in cooperation with U.S. Fish and Wildlife Service, PAGC, Natural Resources Conservation Service and private land owners.
Total projects:  21 including 35 pond and 29 pothole instillations.  Total acres of wetlands is 69 in 7 different townships.
Co-sponsor for purchase of lime spreader for enrichment of soils for food and cover plantings for wildlife.
Purchase of sprayer for Erie County GC for control and maintenance of plantings for wildlife.
Contribution of $4,000 in additional funds to support Erie County food and cover crew for purchasing needed supplies.
Building of Bird Observer Platform at Gull Point.
Shelter at Niagara boat ramp.
Work with PAGC,US Fish and Wildlife Service, and Migratory Agencies on formulation of yearly waterfowl regulations for migratory waterfowl.
Mallard Hen House Project in NW PA and southern Ontario, partnership with Delta Waterfowl, PAGC, and Flyway foundation.
Contributor and co-sponsor of Tundra Swan project in Pennsylvania.
Sponsor of PA Game Commission Waterfowl Symposium in Pymatuning.
Participate in PAGC duck and goose banding program.
Presque Isle duck banding program.
Construction of Bush Industries waterfowl viewing platform and nesting structures.